Uganda-Algeria Business Forum and Trade Exhibition Launched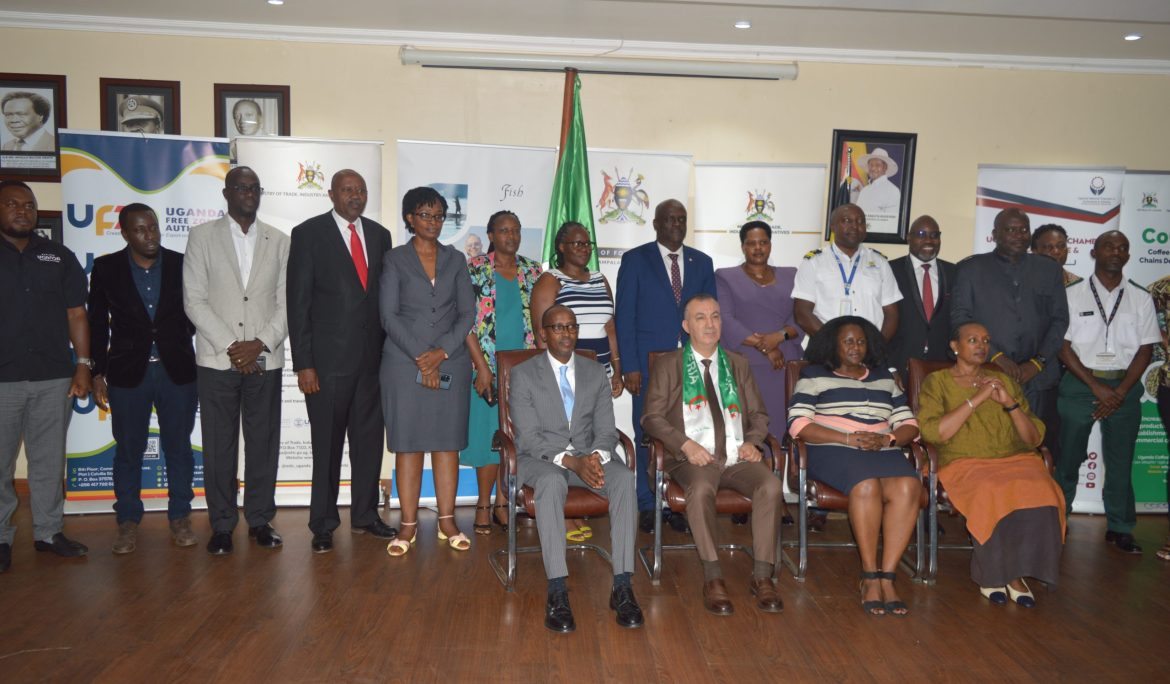 The Uganda-Algeria Business Forum and Trade Exhibition was officially launched in a press briefing at Ministry of Foreign Affairs Kampala. The forum is scheduled for 30th September 2023 to 2nd October 2023 at Hotel Africana Kampala.
Uganda and Algeria and Uganda have had long and cordial relations anchored on mutual respect, dialogue as well as bilateral and Pan-African solidarity. However, these warm relations are not reflected in the volumes of trade and investment between the two Countries which has remained very low. We therefore commend H.E the President, Yoweri Museveni for his wise guidance and leadership when in March 2023 he embarked on a State Visit to the Democratic Republic of Algeria to leverage on our strong political ties to create strong trade and business ties between the two Countries.
During the visit the sister Countries signed two agreements and five memorandums of understanding (MoUs) in the fields of trade, energy, tourism, agriculture, animal health, education and scientific research. His Excellency the President, Yoweri Museveni extended an invitation to the Algerian Business Community to Uganda, to explore business and investment opportunities where they can partner with Ugandan businesses.
Uganda therefore will be hosting a delegation of about 150 Algerian business persons in Uganda from 30th September to 2nd October 2023 who will participate in a Business Forum and Trade Exhibition.During this interaction the Uganda National Chamber of Commerce and Industry and the Algerian Chamber of Commerce and Industry will sign an Agreement to establish the Algerian-Ugandan Joint Business Council. The Joint Business Council aims to foster cooperation, synergies and partnerships between enterprises of Algeria and Uganda in trade, investments, technology transfer, services and all industrial sectors.