MTIC JOINS THE REST OF THE WORLD TO CELEBRATES INTERNATIONAL MSME DAY 2021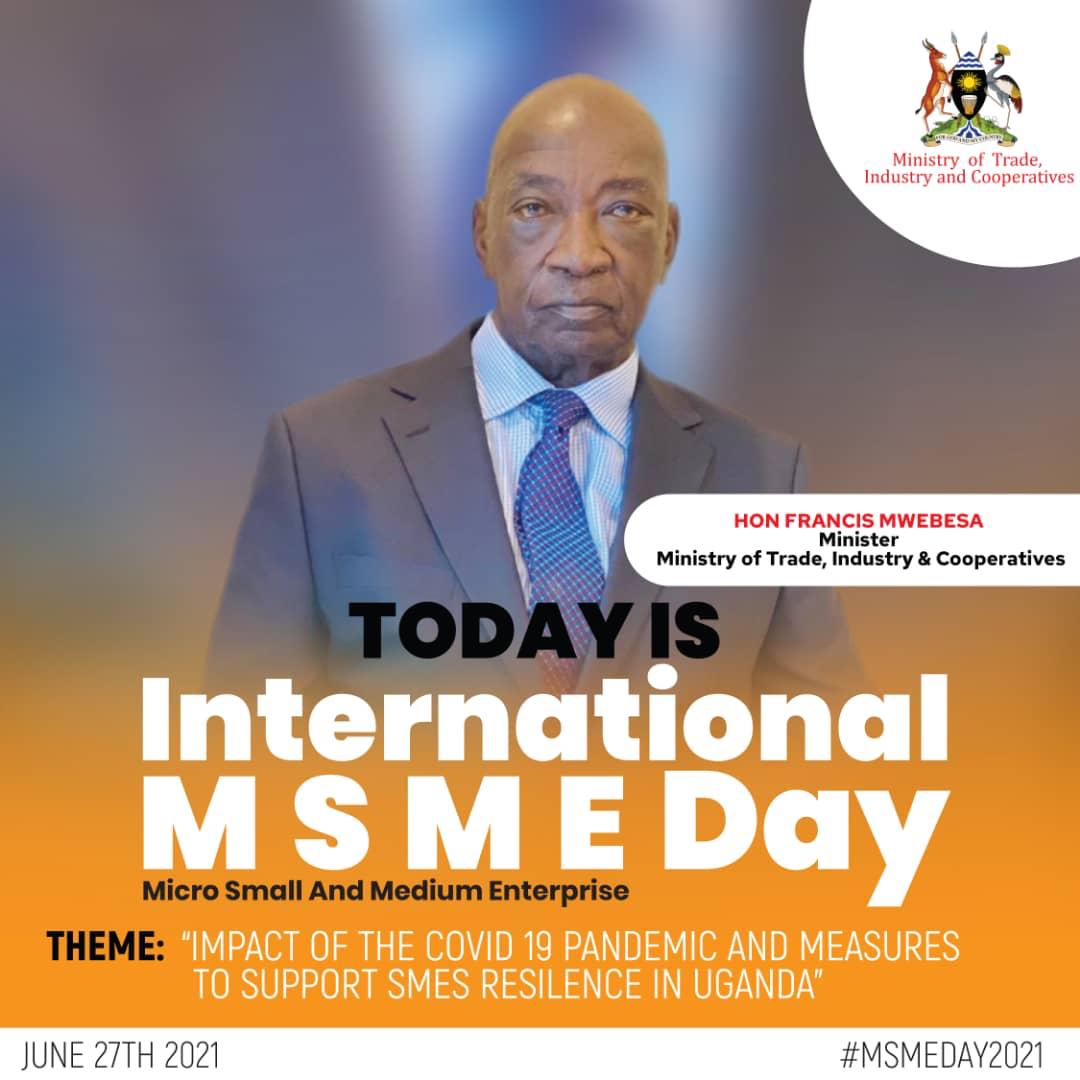 oday, Uganda marks the International Micro, Small and Medium Enterprises (MSME) Day under the theme: "IMPACT OF THE COVID19 PANDEMIC AND MEASURES TO SUPPORT SMES RESILENCE IN UGANDA".
On 6th April, 2017, the United Nations General Assembly declared June 27 as International MSME Day; the resolution was adopted in 2017 to recognise the valuable contribution made by small businesses towards sustainable development, in particular, in promoting innovation, creativity and decent work for all. According to the International Council for Small Business (ICSB), formal and informal MSMEs make up over 90% of all firms and account, on average for 70% of the total employment and 50% of the Gross Domestic Product (GDP).
According to Uganda's National Development Plan 3, MSMEs constitute over 90 per cent of the private sector and contribute approximately 2.5 million jobs. MSMEs contribution to the GDP according to the National MSME Policy 2015 stands at 18%. In 2019/2020, they contributed 20%. However, their operations and contribution have been disrupted and declined by the COVID19 Pandemic.
Read Full statement: MSME INTERNATIONAL DAY 2021