The 3rd Trade and Business Facilitation Symposium (TBFS) Kicks off in Mombasa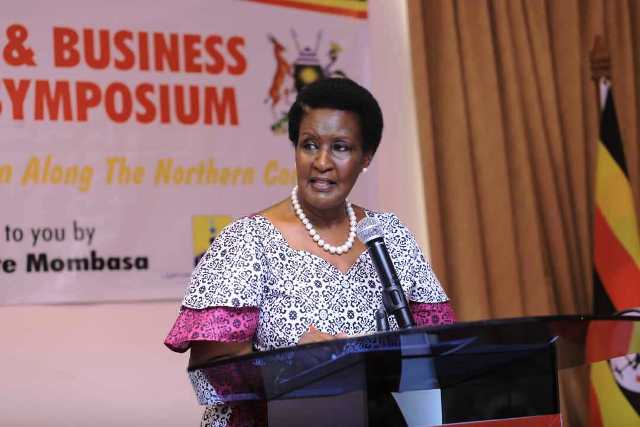 The Minister of Trade, Industry and Cooperatives Hon. Amelia Kyambadde is attending the 3rd Trade and Business Facilitation Symposium (TBFS) from 12 th – 14 th August in Mombasa.
The objective of this symposium is to provide a platform for Government Officials and Stakeholders involved in the import and export business value chain to exchange views on the existing and emerging challenges, as well as formulate proposals and strategies in charting a way forward. The symposium aims to;
Strengthen cooperation; and enhance coordination and partnerships among
stakeholders in the trade value chain in addressing common challenges.
Support the business community in making use of the Electronic Single Window for
customs clearance of goods.
Provide increased understanding on key trends and issues in regard to combatting
counterfeit products.
Enlighten on key issues of tax policy, administration and the rationale to pay taxes.
Provide an opportunity for participants to appreciate the Kenya import market.
Establish a vibrant permanent platform for information sharing and amongst partners
and stakeholders.
Mindset change and increased production for export.