The 18th COMESA Summit of Heads of State & Government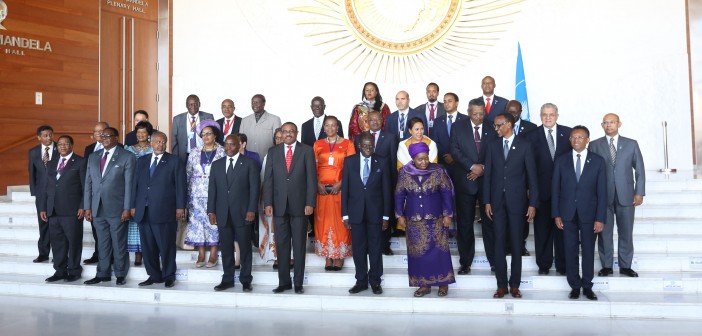 The 18th COMESA Heads of State and Governments Summit came to a close, Tuesday 31st March 2015. The new Chairman COMESA Prime Minister Hailemariam Desalegn of Ethiopia officially closed the Summit with a call to Member States to rededicate their commitments to regional integration.
Governments opened their 18th Meeting in Addis Ababa Monday where Ethiopian Prime Minister H.E. Hailemariam Desalegn assumed the chairmanship of the 19 Member States regional bloc.
Over 10 heads of State and Governments attended the Summit and participated in a roundtable discussion on the theme: "Inclusive and Sustainable Industrialization," which was led by the United Nations Industrial Development Organization Mr. Li Yong.
Read More: COMESA Summit 2015 OPENING
Also go to: COMESA 2015 Summit Website for details