Government Hands Over Bugisu Cooperative Union Ltd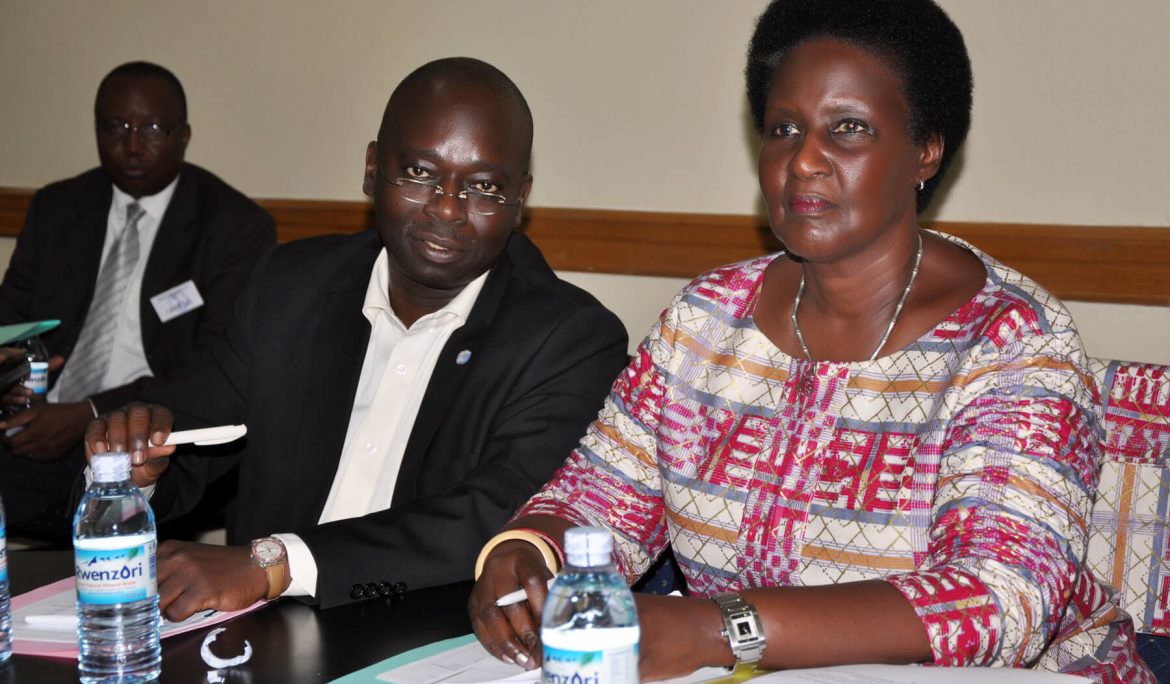 Ministry of Trade, Industry and Cooperatives handed over the management of Bugisu Cooperative Union (BCU) ltd to a new Board of Directors.
BCU has been under Government Caretaker Management since 2010 when the Board of Directors was suspended due to allegations of mismanagement and financial misconduct. Mr. Willy Wepukhulu has been managing BCU as a Caretaker Manager under the supervision of the Commissioner of Cooperatives.
The Board of Directors was suspended to pave way for a forensic audit of the Union. The Ministry commissioned forensic audit for the period 1996 to 2010 which was completed in December 2013.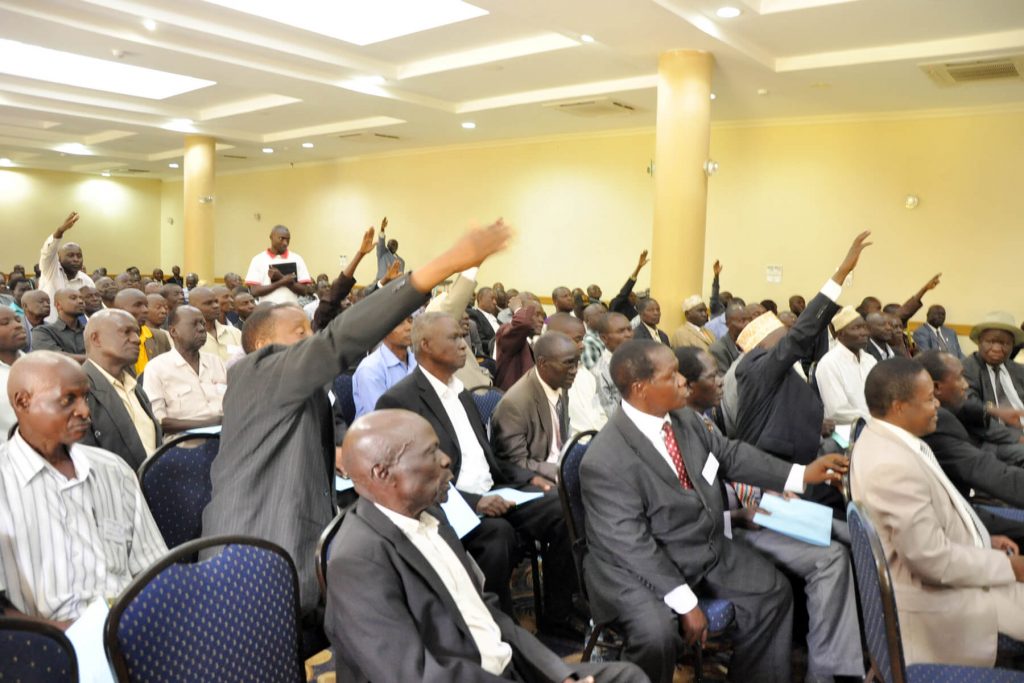 A Special General Meeting was convened on March 19th, 2014 at Mbale Resort Hotel and the major issues that transpired were;
• Elections of a new Board of Directors of BCU
• Presentation of the findings and recommendations of the Forensic audit
• Handing over the Forensic audit report to the newly elected Board of Directors for further management
Six out of the nine members of the suspended board including the Chairman Nathan Nandala Mafabi bounced back. However the three others were rejected because some were implicated in the forensic audit report while others were not patronizing.
Read More: Ministers Speech at Busoga Cooperatives Union Special Meeting
Report findings and recommendations of the forensic audit and commission of inquiry report to the special general meeting of Bugisu cooperative Union