MINISTRY OF TRADE GETS NEW PERMANENT SECRETARY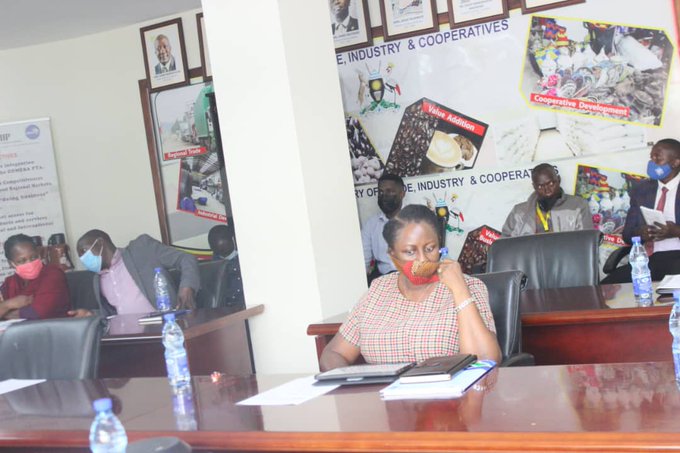 The Ministry of Trade,Industry and Cooperatives has received a New Permanent Secretary Ms. Geraldine Ssali.Before that, she served as the Deputy managing director of the National Social Security Fund (Uganda) (NSSF Uganda) from 20 March 2011, until 29 October 2017.Ms. Geraldine Ssali takes over from the Ag. Ps Ms.Grace Choda who has held office for the last two years since the unfortunate demise of the late Amb. Julius Onen.
She joins the ministry at a time when the ministry is set to among others:
Align the Ministry's Sector Strategic Plan to NRM Manifesto 2021/2026, NDP III and Programme Based Planning and implementation.
Implement the Manufacturing program
Implement  the Africa continental Free Trade Area Agreement and its enabling Protocols.
Complete the ongoing rationalization of Agencies which has affected UEPB, UWRSA and MTAC
Resove Challenges of market access for milk products and sugar to Kenya
Operationalize Uganda National Commodity Exchange

Constituting the Sugar Board
The Handover was witnessed by   Hon. Mwebesa Francis the Minister of Trade,Industry and Cooperatives,Hon. Harriet Ntabazi the Minister of state Trade  Hon. Bahati the Minister of state Industry and heads of department at MTIC.