LAUNCH OF THE CONSTRUCTION OF ORABA BORDER EXPORT ZONE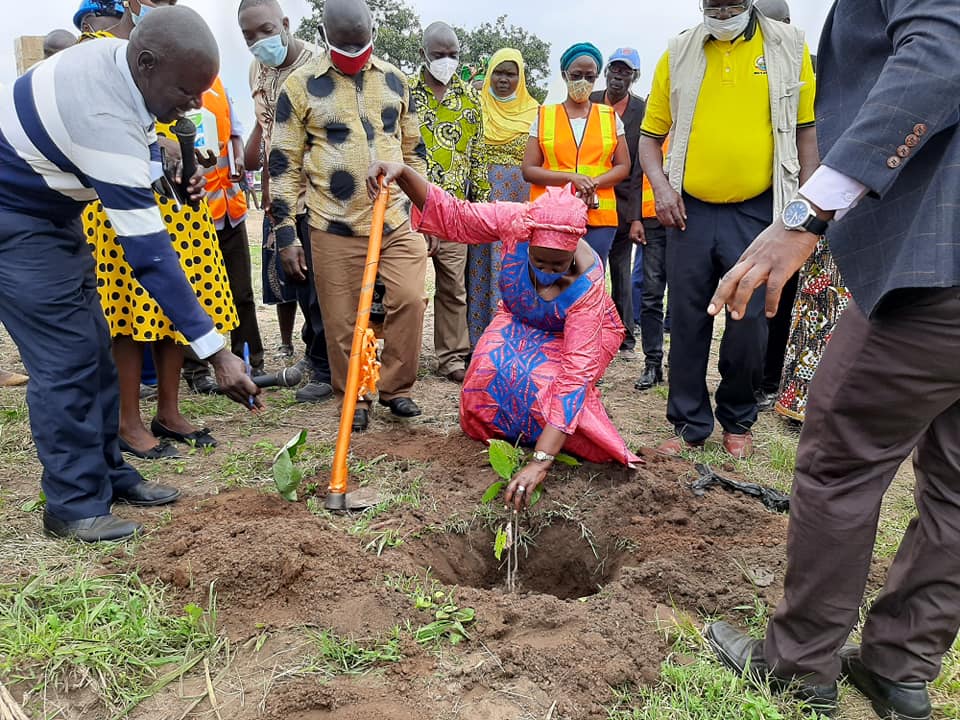 Hon. Amelia Kyambadde Minister for Trade launched the construction of Oraba Border Export Zone on 5th August 2020.The Border Market is one of the priority areas adopted by the National Development Plan II, National Trade Policy, and the NRM Manifesto that will enable Uganda promote regional trade.
Oraba is a very peaceful place,good security and very convenient for business making it the perfect location for the market project that will help the people of Koboko.Its is situated 2km from South Sudan and 26km from DRC with a population of 208000 people.
The project will help increase and fasten cross border flows of exports and services, promote value addition, improve capacity of cross border trade through increased compliance to standards, provision of employment, promote investments through Public Private Partnership.
People of Koboko will benefit right from construction says Hon.Amelia as she requests them to avail building materials so we don't import labour.
The Contractors are Ugandans promoting BUBU.The Hon.Minister encouraged the Koboko community to engage private people to run this project as a business.
Several government agencies will work with this project including  National Bureau of Standards to ensure standards, Uganda Export Promotion Board( UEPB) to help penetrate the export market, Industrial Research Institute for small machinery, Uganda Revenue Authority etc.All relevant agencies will be housed at  Oraba to make ensure smooth flow of  Trade.