Hon. Minister Amelia Kyambadde tours Nytil Factory to check on the progress of mask manufacture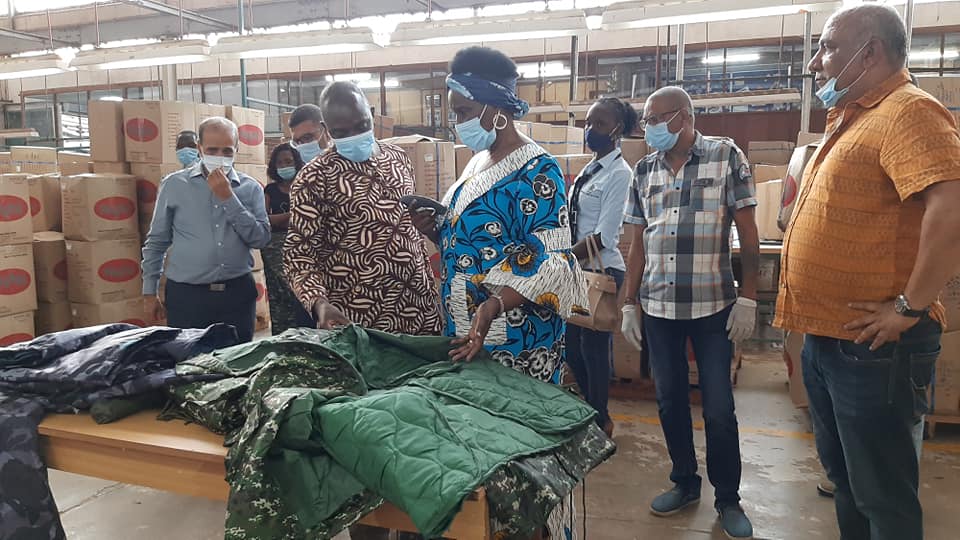 Hon.Minister Amelia Kyambadde touring Nytil Factory to check on the progress as far as manufacturing of masks is concerned.The factory has a capacity to produce 150,000 surgical masks,50000 KN95 and 150,000 masks per day with over 2000 employees working on masks and protective equipment for the medical personnel.
NDA and UNBS already approved the quality of the masks and Nytil will continue in fulfillment of availing masks.
Minister assures Ugandans that masks will be available as the H.E the President promised and that COVID-19 is a blessing in disguise as many Ugandans will get jobs.