Hon. Amelia Kyambadde pays a visit at Pristine Foods Limited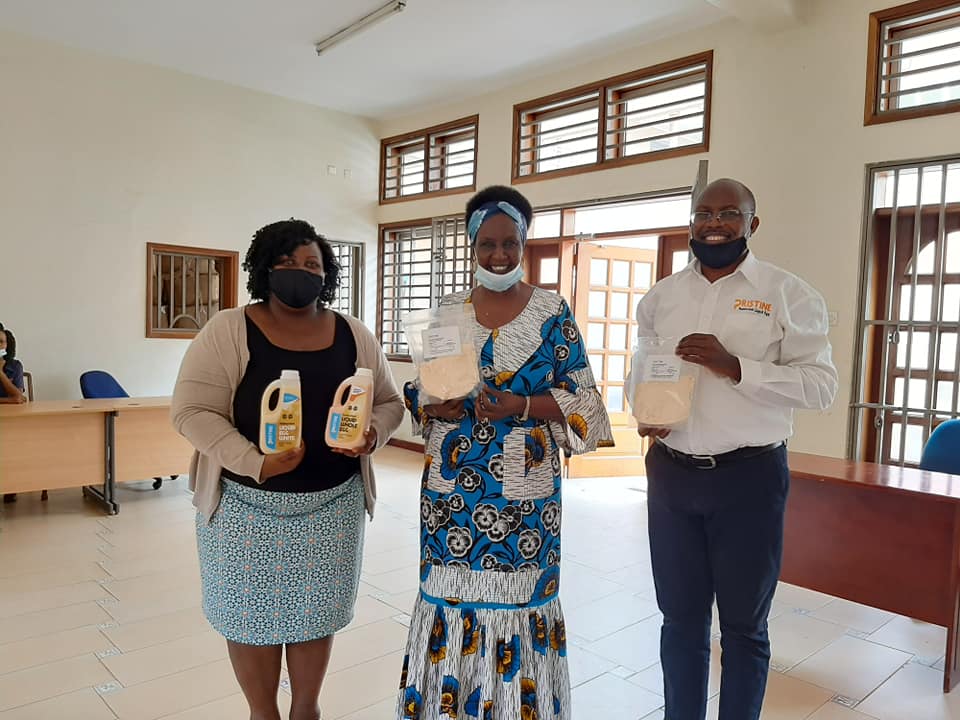 Amelia Kyambadde paying a visit at Pristine Foods Limited first of it's kind in Uganda. The company has made a huge investment in egg processing such as breakers,fillers,pasteurized and handling machines.Its specializes in processing of liquid eggs produce such as liquid whole egg, liquid egg white ,liquid egg york and powdered egg.
The products of the liquid egg and powder are 80% in supermarkets and to the bakers locally while 20% is exported to Kenya.
The egg powder lasts for 10 years if stored well and the liquid goes up to 8 weeks while egg shells are used to add nutrients to feeds for poultry, dogs, pigs.
Pristine Pasteurized liquid egg products are 100% egg giving a great egg yield with virtually and no product loss versus waste from breakage or blood spot for shell eggs.
There is guaranteed food safety as the liquid eggs are pasteurized to eliminate harmful bacteria. Liquid eggs are labor and time saving and easy clean up.