Brief on Cement Prices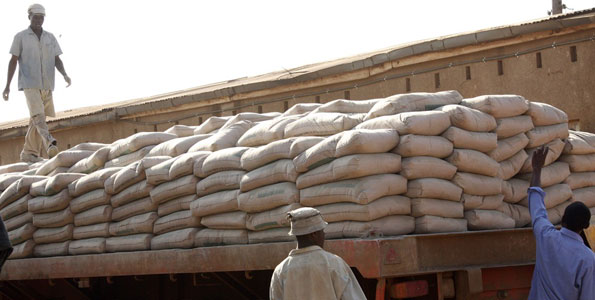 Brief on Cement Prices – 10th April 2018

Introduction
Recently cement prices have been rising due to the scarcity of cement on the market
Old prices
Factory Price:  25,000 – 27,000
Wholesalers:   28,000 – 29,000
Retail Price:    30,000 – 31,000
Current Prices:
Factory price:   29,000 – 31,000
Wholesalers:     34,000 – 35,000
Retail price:      36,000 – 40,000
Meeting with cement manufacturers and wholesalers
On Tuesday 10th April 2018 I met the 3 cement manufacturers (Hima cement, Tororo cement & Kampala cement) and the wholesalers to establish the exact cause of the increased prices and to devise solutions.
Causes of increased prices raised by the Manufacturers
Continued power outages affecting Hima cement and Tororo cement causing a reduction in production. Hima has lost 10,000 MT since January 2018
Increased local demand of cement caused by the growth of the construction sector from 23% to 30% and the major construction projects like Karuma dam & Isimba dam and also some constructions in the oil and gas industry.
High demand of cement exports from neigbouring countries especially Rwanda and DRC
Delays in clearance of trucks of clinker at the border by URA
10% import duty on clinker that increases the production costs
The annual closure of cement factories for routine maintenance
High fuel prices which have also affected transport and distribution
Resolutions
Government to immediately regulate the export of cement to address the scarcity until the market has stabilized.
Government to recommend a cap on wholesale and retail prices.
Fast track the clearance of clinker that belongs to Hima that is held at the border by URA.
UMEME to sort out the problem of power outages that are affecting production at Hima cement and Tororo cement.
MTIC to support the call for duty remission on clinker. MTIC to work with the Ministry of Finance to lift 10% of import duty on clinker.
MTIC to work with Ministry of Energy to fast track securing a mining license for limestone for Hima cement
New cement factory – Simba cement to open up in June 2018.
All manufacturers made a commitment which they are to put in writing to double their supply in the next 3 weeks to address the scarcity problem.
If by Mid May there is scarcity of cement, Government will be compelled to open up the market and allow in imported cement on special duty rate.