Breakfast Meeting with the Indian Business Community in Uganda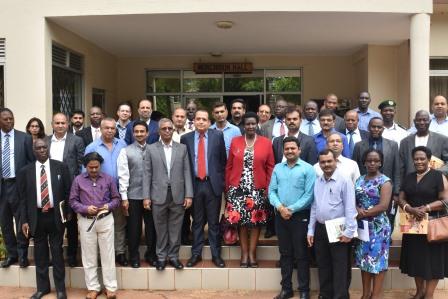 On 18th January 2018,the ministry held a breakfast meeting with the Indian business community
This forum is an initiative of the Ministry of Trade, Industry and Co-operatives whose main aim is to provide an opportunity for the Government MDAs and the Indian business community in Uganda to interface so as to enhance trade and Investment and further strengthen the cordial relationship between the two countries.
The meeting was to enable us come together with the purpose of achieving in particular the following:
Inform the Indian business community about measures being undertaken by Government to improve the doing business environment in the country.
Provide an opportunity for the Indian business community to raise issues and challenges faced in doing business in Uganda.
Respond to the challenges and concerns of the Indian business community in Uganda
Explore concrete ways on how to create harmonious business environment for both local and foreign investors in the country.