Visit to the Kawumu Tannery factory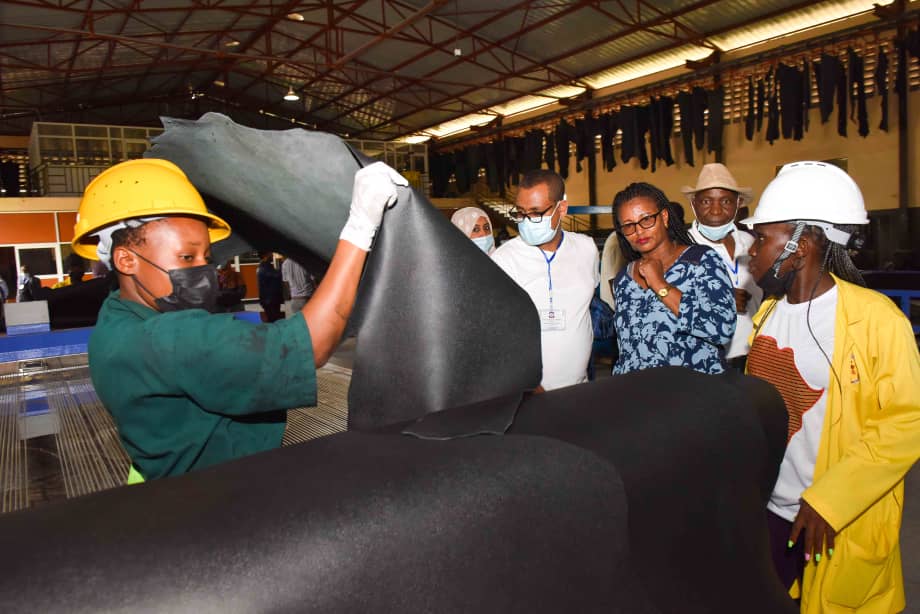 The Ministry staff led by the Comissioner BDQA Dr Joshua Mutambi accompanied a COMESA delegation for incredible visit to the Kawumu Tannery, a government owned state-of-the-art leather factory in Kawumu village, Luweero district. Kawumu Tannery was established with the following objectives which include adding value to leather, substituting the importation of leather products into the country and to promote exports of leather products.The craftsmanship and attention to detail of the workers was truly impressive. The Ministry of Trade, Industry and Cooperatives is so proud to support and promote the leather industry in our region.
The delegation full of experts in the leather industry with representatives from Ethiopia, Kenya, Rwanda, Burundi, Zimbabwe, Eritrea and Malawi are in Uganda for their 13th Annual Regional Consultative Forum of the Africa Leather and Leather Products Institute.
They described Kawumu Tannery located at the presidential demonstration farm in Makulubita sub county, Luweero district as a confirmation that Africa is moving forward.The shs12 billion facility that was commissioned by President Museveni in October this year sits on 10 acres of land with an expansion plan which will cover an additional 10-acres.