Uganda to Sign COMESA Free Trade Area Treaty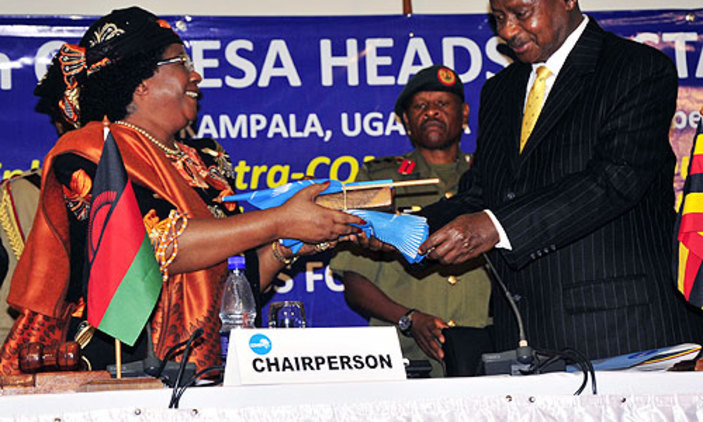 Uganda will ratify the Common Market for Eastern and Southern Africa (Comesa) free trade area, according to Mr Mr Gerald Sendaula, the chairman of Private Sector Foundation Uganda.
Mr Sendaula told Daily Monitor in an interview that the Trade minister had promised to sign the treaty before the end of the summit.
He said initially signing the Free Trade Area protocol was not an urgent matter, however, Uganda has grown the capacity to favourably compete with other member states.
The move is likely to favour Ugandan manufacturers who have grown their export capacity.
It is likely to create a wider market for the export market as well as lowering taxes on the tradable goods.
A number of companies according to Mr Sendaula, including Roofings are at the forefront of expanding their services beyond Uganda thus they ought to benefit from low taxes as well as a wider market.
Between November 22 and 23, twenty six Comesa countries will converge in Uganda to discuss the promotion of trade among member states. The summit will also host a Business Forum with a view of uplifting the region's trade potential.
Estimates indicate that exports among Comesa member states increased from $7 billion in 2000 to $27 billion in 2008.
Source: http://www.monitor.co.ug/Business/Uganda-to-sign-Comesa-free-trade-area-treaty-/-/688322/1619458/-/yomoeaz/-/index.html