Uganda Hosts Northern Corridor Integration Projects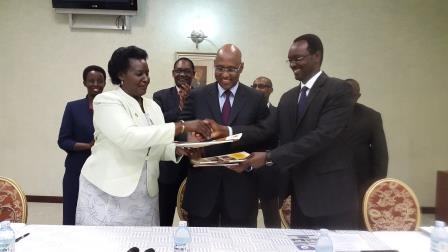 Uganda is hosting the 13th Northern Corridor Integration Projects Summit scheduled to take place on April 22-23, 2016 at Speke Resort Munyonyo under the Chairmanship of H.E. President Yoweri Museveni.
The Summit will be preceded by a Ministerial meeting on April 21, 2016 and a Senior Officials' meeting on April 19-20, 2016. These meetings will review the status of implementation of the Northern Corridor Integration Projects (NCIP) since the last Summit held in December 2015 in Kigali, Rwanda.
The countries that will participate are Uganda, Kenya, Rwanda, South Sudan, Tanzania, Burundi, Democratic Republic of Congo and Ethiopia.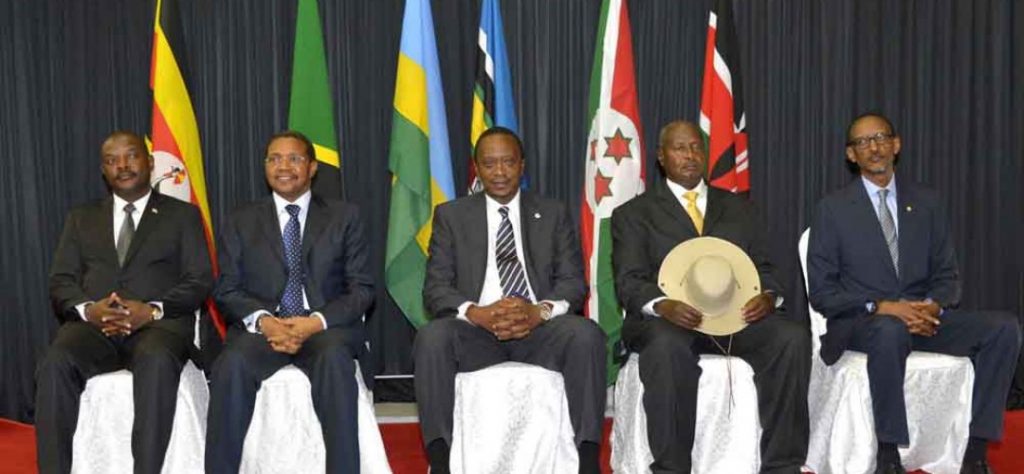 Heads of State expected at the Summit
The Northern Corridor is the transport corridor that links the EAC landlocked countries of Uganda, Rwanda, Burundi and South Sudan with the Port of Mombasa, Kenya. The corridor also serves Northern Tanzania, the Democratic Republic of Congo and Ethiopia.
The Northern Corridor Integration Projects has 16 clusters centered around the areas of infrastructure development, energy, information technology and socio-economic development. They include;
Standard Gauge Railway
Human Resource Capacity Building
Lands
Immigration, Trade, Tourism, Labour and Services
Mutual Defense, Mutual Peace and Security
Information Communications Technology infrastructure
Oil Refinery Development
First tracking the Political Federation
Financing of the Projects
10. Power Generation, Transmission and Inter-connectivity
11. Crude Oil Pipeline Development
12. Refined Petroleum Products Pipeline Development
13. Commodities Exchange
14. Single Customs Territory
15. Mutual Peace and Security Cooperation
16. Airspace Management.
The Ministry of Trade, Industry and Cooperatives is one of the implementing Ministries in the areas of;
Single Customs Territory
Immigration tourism, trade, labour and services
Commodities Exchange