Museveni asks Comesa to focus on Intra-Trade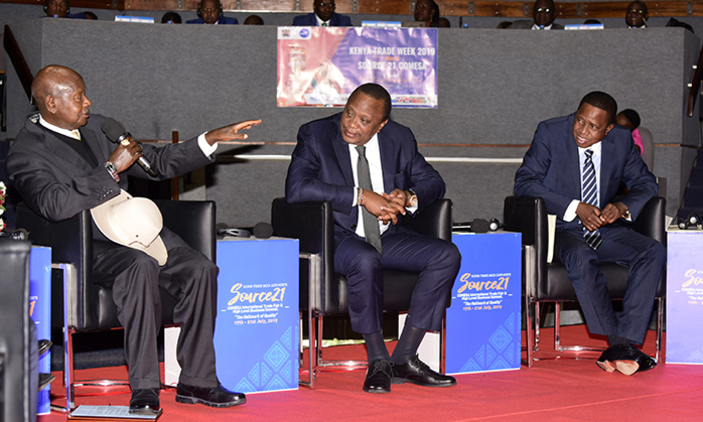 President Museveni has advised the Comesa member states to shift to intra-regional and local trade. Speaking at the closure of the Comesa meeting in Kampala on Friday, President Museveni said: "The problem is not the market, but the entrepreneurs to take up the opportunities available."
According to President Musveni, Uganda's growth was halted by conflicts that peaked during the 1970s with the expulsion of Indians who were the drivers of the economy.
The president argued that Ugandans who later inherited the Indian businesses run them down explaining why there is no strong Ugandan high caliber entrepreneurship, save for a few now in real estate.
"We have very few people in manufacturing, but with so many in saloon business, almost everywhere there is a saloon and a petrol station," said the president.
The Comesa block has a market potential of about 400 million people spread in 19 countries across Africa.
The bloc presents an opportunity for traders who can trade among Comesa member states at zero tariffs. President Museveni said that to address the present entrepreneurial crisis; Ugandans have to take charge of their social lifestyle that is dominated by merry-making.
Source: http://www.monitor.co.ug/Business/Museveni-asks-Comesa-to-focus-on-intra-trade/-/688322/1628850/-/8a7xdk/-/index.html